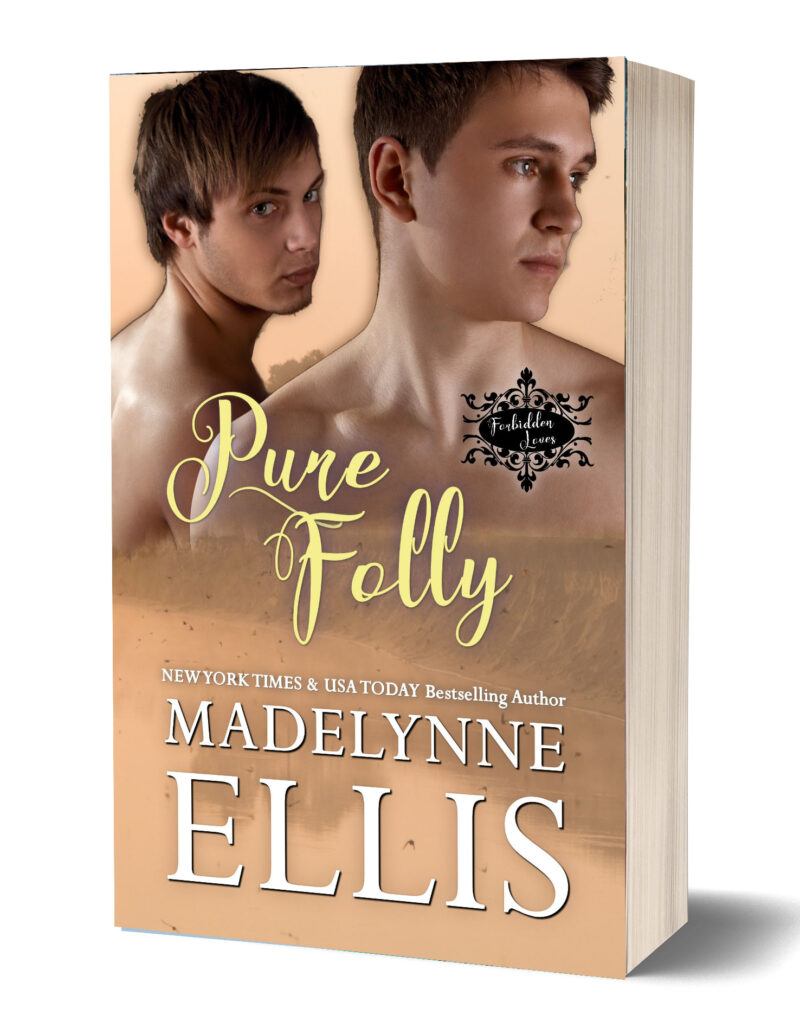 PURE FOLLY (FORBIDDEN LOVES)
Published by Incantatrix Press
ASIN# B0106GWM2G
First Published May, 2009, Current edition published June 2015
Running scared has never felt so good.
The prospect of a night in a haunted folly terrifies Alastair de Vere almost as much as admitting the depth of his feelings for his cousin's dashing fiancé. Love between men is utterly forbidden, but Jude captivates him in a way no woman ever has. Confessing the attraction could gain or lose him everything.
When a spirit seeking to end a century of torment takes possession of Jude, Alastair must face his deepest fears, for only by surrendering to fate can he hope to win freedom for them both.
"…secret rooms, pent up forbidden love, juicy sex, and an HEA, all made "Pure Folly" a delicious read." – Madame Butterfly

"…mystery, great characters, and a paranormal aspect that fulfils a reader's wildest expectations." – Rainbow Reviews
OTHER BOOKS IN THE FORBIDDEN LOVES SERIES