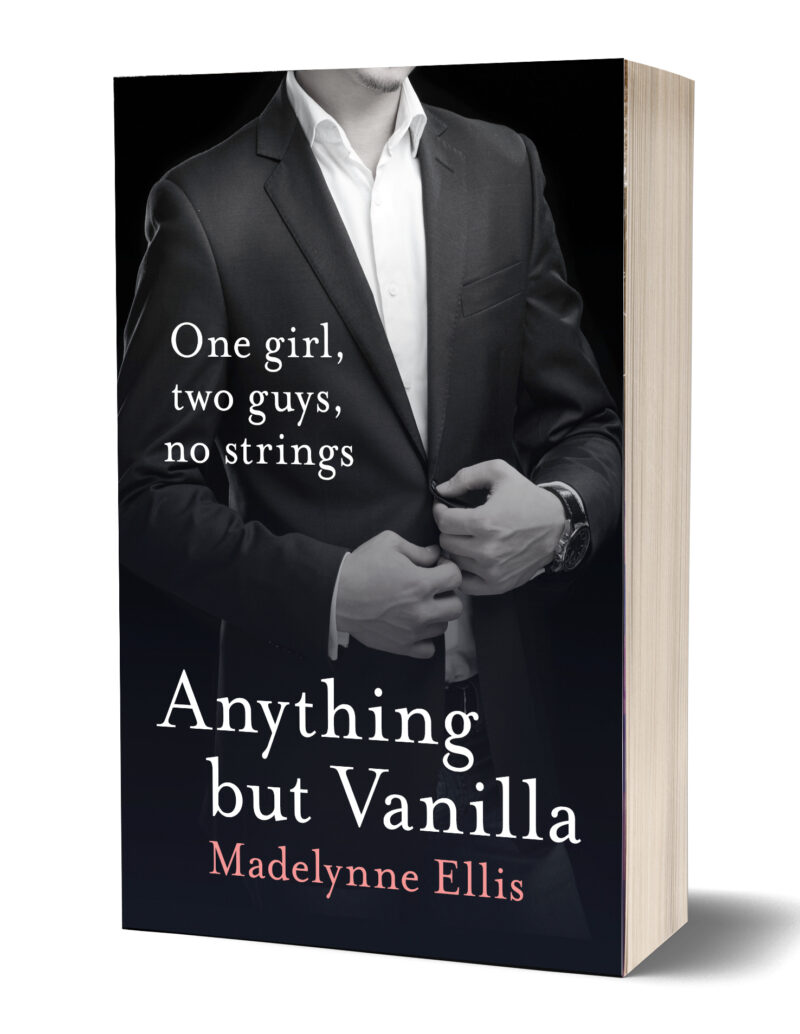 ANYTHING BUT VANILLA (ANYTHING BUT…#1)
Published by Mischief
ASIN # B006PW46JI
Released: 19th April 2012
 ★ ★ ★ ★ ★ "A perfect ménage a trois [...] a seriously cool location and characters I could absolutely relate to all wrapped up in a fresh, fun, sensual voice – delicious!" - USA Today bestselling author Lily Harlem.  
Kara North is on the run. Fleeing from her controlling fiancé and a wedding she never wanted, she accepts an offer of refuge on wild, rocky Liddell Island, where she soon catches the eye of the island's billionaire owner, Ric Liddell. Wickedly sexy by day and just plain wicked by night, Ric rules his domain like a feudal lord. He's used to getting what he wants, without any commitment, and just when Kara thinks she has him hooked, he hides behind a cool, dispassionate mask.
But pleasure comes in more than one flavour when Zachary Blackwater, the charming ice-cream vendor also takes an interest, and wants more than just a tumble in the surf. Zach offers her warmth that she never felt from her ex, and soon it's not just the ice cream that's melting.
When Kara learns that the two men have been unlikely lovers for years, she becomes obsessed with the idea of a threesome. Zach is reluctant, until he sees the dynamic effect Kara has on Ric's emotions. She might be the key to finally capturing his stone-cold heart.
Soon Kara is wondering how she ever considered binding herself to just one man. She's never had so much fun or felt so uninhibited, but just when everything seems so perfect, the man she left behind returns with some very old-fashioned ideas about rescuing her and taking her home to his own idea of wedded bliss.
"Whew! Anything But Vanilla is a scorcher! Reels you in from page one and doesn't let up!" – JERR

  ★ ★ ★ ★ ★ Couldn't put this down for anything [...] Need to track down hubbie after this one...Yes it's one of those !!! - Goodreads Reviewer
OTHER BOOKS IN THE ANYTHING BUT... SERIES