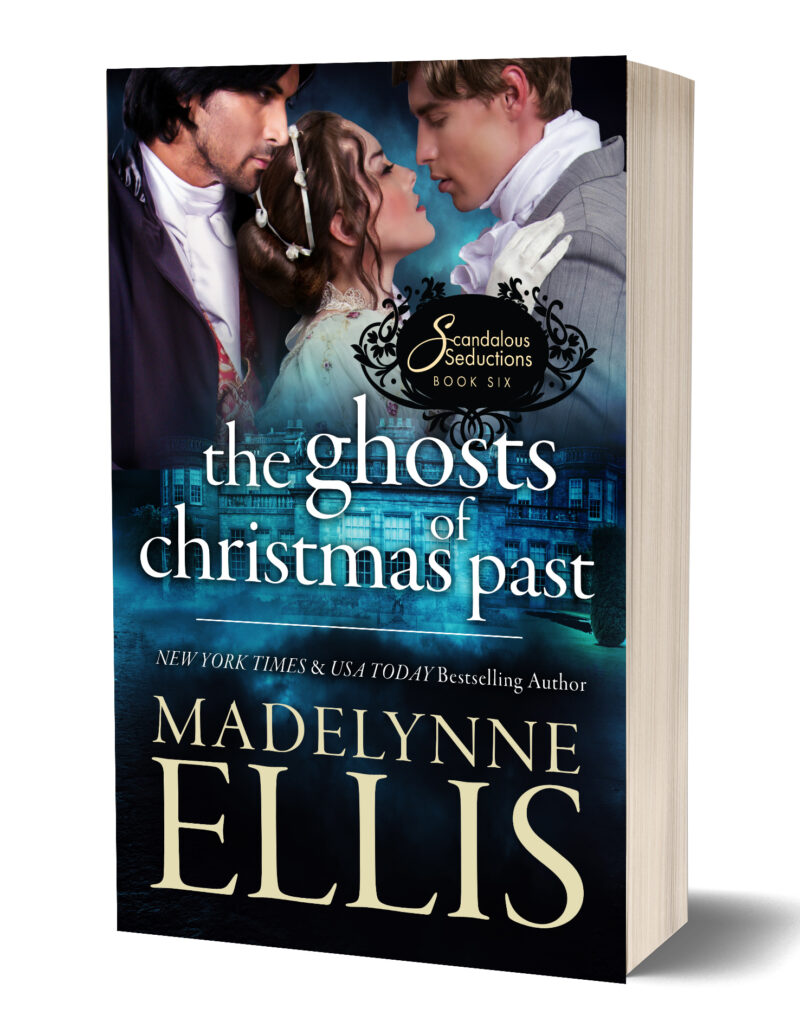 THE GHOSTS OF CHRISTMAS PAST
Published by Incantatrix Press
ASIN: B019QYGEK0
Published December 2015.
★ ★ ★ ★ ★ "An emotional historical romance! Such a great series!" Goodreads Reviewer.
 It's Christmas Eve 1800 and three former lovers reflect on the past, present and future of their turbulent relationship.
Two months ago, Lucerne Marlinscar broke two hearts in addition to his own when he ended his scandalous relationship with Vaughan, Marquis of Pennerley and Miss Bella Rushdale. Now alone on his Yorkshire estate, he's haunted by the events of the past.
In Shropshire, unwilling to forgo his obsession, Vaughan takes an icy plunge to retrieve a precious object. Only to then find another such treasure awaiting him in bed.
Meanwhile, Bella hardens her resolve, and seeks love beneath the mistletoe. She knows Vaughan will never truly be hers, but can she win enough of his heart that he doesn't turn her out?
Through a series of engaging vignettes, the Ghosts of Christmas Past reveals compelling new details and layers to a complex relationship. This Regency-set historical romance includes M/F, M/M and M/M/F interactions. Please be advised that this is not intended as a standalone title but is best enjoyed as a prelude to the final book in the series.
 ★ ★ ★ ★ ★ "The characters jump off the pages, the sex is off the charts hot but not gratuitous and Vaughan, so deliciously decadent, evil personified and totally unforgettable." – Goodreads Reviewer.
OTHER BOOKS IN THE SCANDALOUS SEDUCTIONS SERIES
Published:
December 22, 2015
Publisher:
Incantatrix Press
Editors:
Cover Artists:
Genres:
The Ghosts of Christmas Past