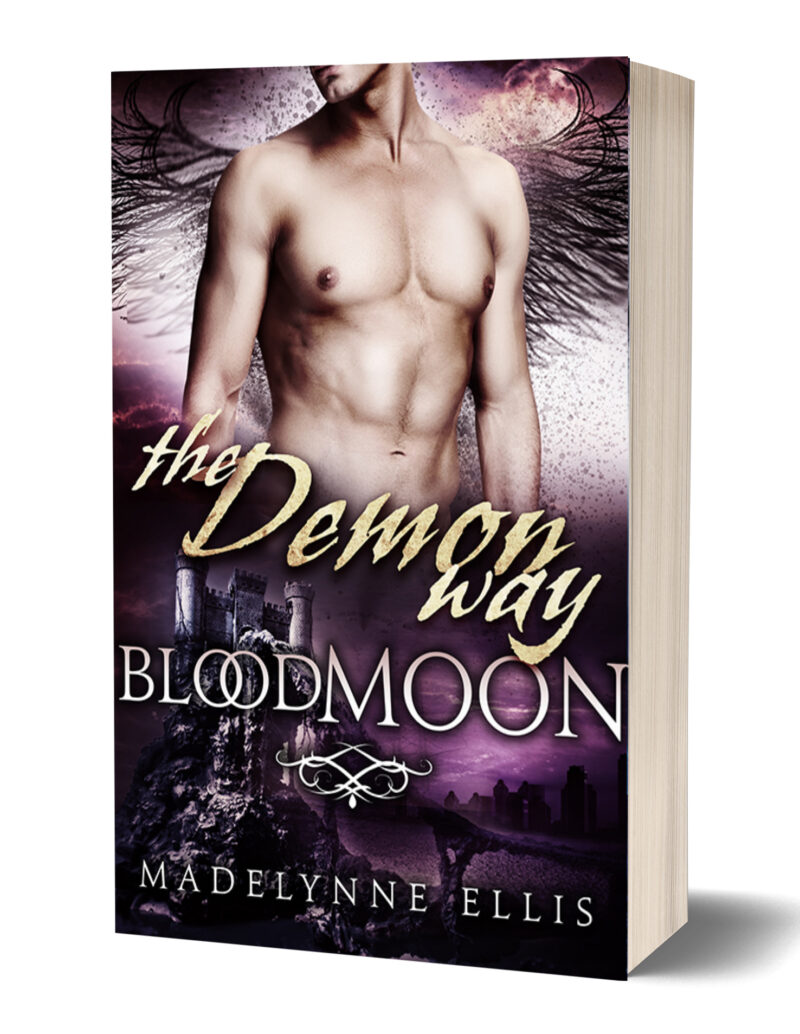 THE DEMON WAY: BLOOD MOON
AISN # B00R50GVLA
Digital: 30th December 2014
Gothic Paranormal Romance / New Adult
Published by: Incantatrix Press
He's a demon prince… 
She's trained to kill his kind… 
Their love might prove the death of them both.
Having crossed into the demon realm, Black Makaresh must now prove himself worthy of his crown by claiming the soul of his chosen consort -- an act that will surely kill the woman he loves.
Meanwhile, back in the Old City, Asha is imprisoned by the Talon, whose ruthless leader will use any means to prevent the prophecy's fulfilment, including severing the magical bond between Asha and Blaze.
"Ahhhhhhh, cliff hanger but so worth it! I can not wait to read the next installment. This book just hooked me further into this odd world." - Goodreads Reviewer
OTHER BOOKS IN THE BLOOD MOON SERIES
Published:
December 30, 2014
Publisher:
Incantatrix Press
Editors:
Cover Artists:
Genres: