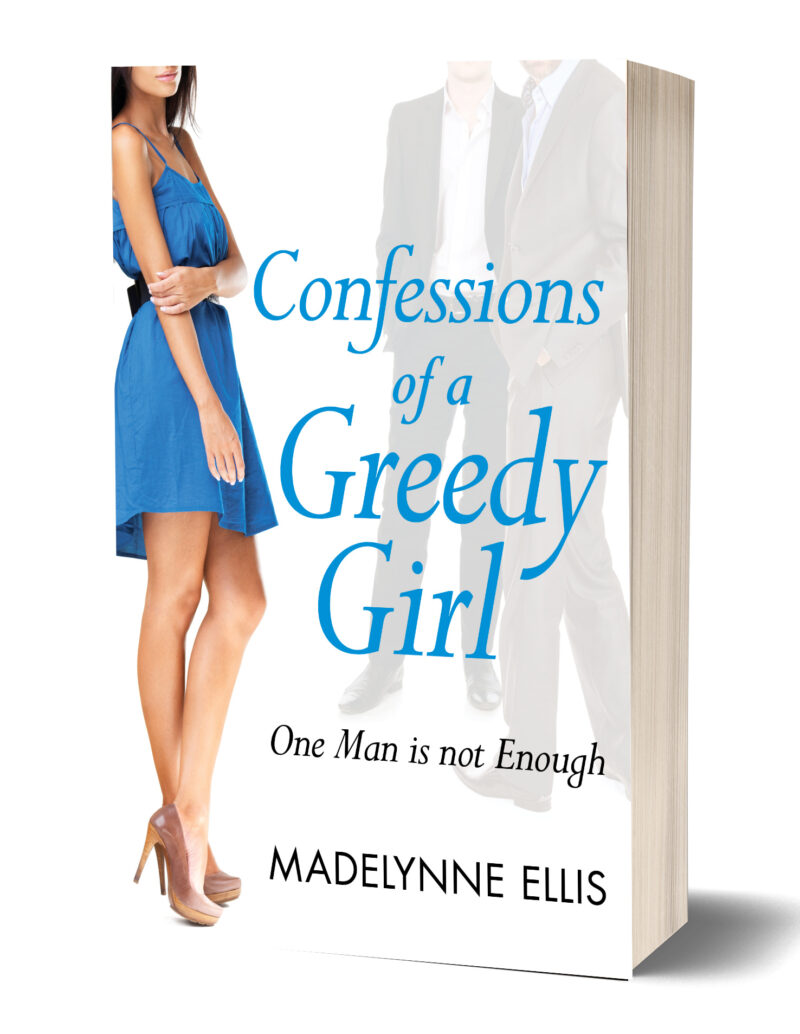 CONFESSIONS OF A GREEDY GIRL
Published by Mischief, HarperCollins
ASIN # B00AAU7AGM
Digital: 18th April 2013
Contemporary Erotic Romance, Multiple-partners.
One Man is not Enough.
Fun-loving, twenty-something, Lyssa Payne enjoys being the center of male attention. Rather than commit to a single lover, she has an arrangement that allows her to play with a whole host of men. However, the dynamics of Lyssa's relationships abruptly change when she meets enigmatic artist, Victor Alexander.
Victor enforces a strictly no touch policy between them, compelling Lyssa to be ever more inventive in her bid to bed him. The stakes further rise when she discovers Victor has a gorgeous male lover. Why should it be hands off for her, but hands on for actor, Leif? Worse still, as her fascination with Victor deepens, Lyssa's other playmates desert her. What exactly is a greedy girl supposed to do to win the hearts of the men she desires?
"Lots of lovely, believable characters, smart dialogue and sizzling action - and so much fun. I'm greedy for more!"- Amazon Reviewer

"This book blows 50 shades right out of the water an amazing book and turn on for those that love erotic literature." - Amazon Reviewer
OTHER SINGLE TITLES
Confessions of a Greedy Girl