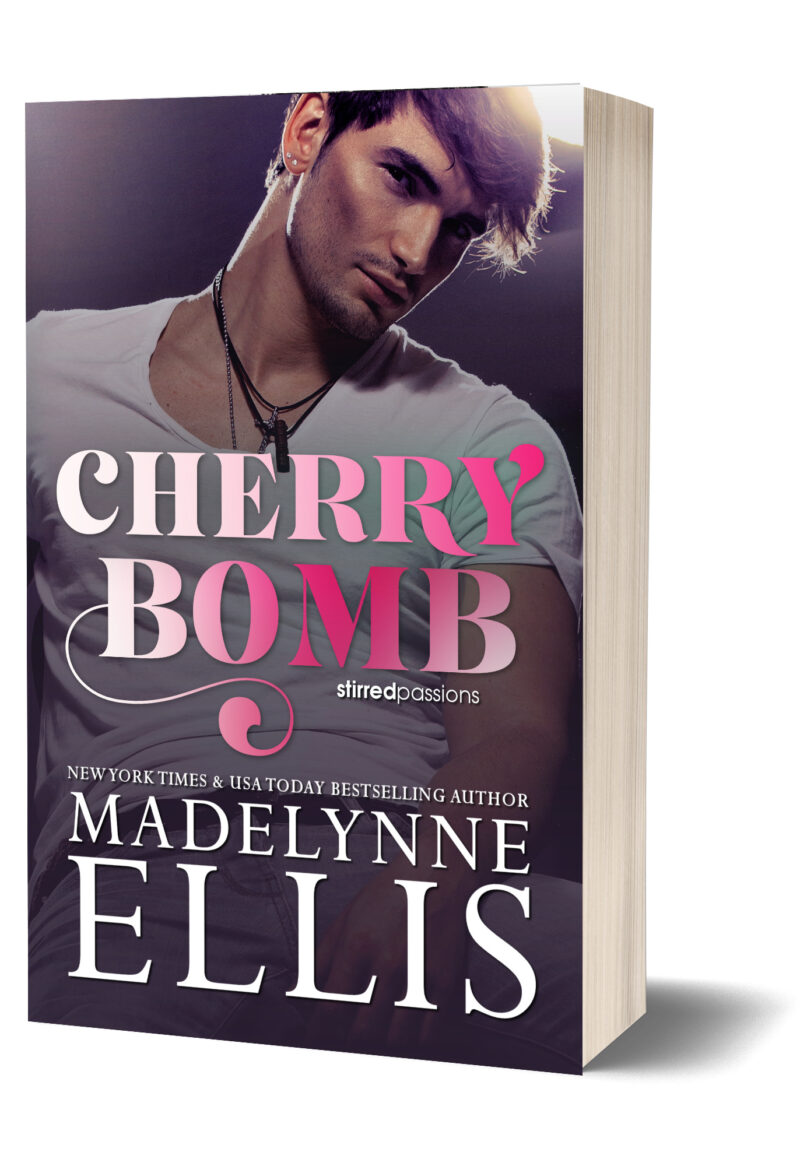 CHERRY BOMB (Stirred Passions #1)
ASIN # B087PKVYQJ
First published 2016 (under the name Clara Leigh)
Current edition published  15th May 2020 by Incantatrix Press
Erotic Romance, Novel
He was supposed to blow my world apart. I was not supposed to destroy his.
Chinchilla Studios has owned me since I was seven. At nineteen I want out. That means ensuring that teen drama the Caine Chronicles isn't renewed for another season. Enter Dare Wilde, a hot-as-hell British A-list bad boy, perfect for the role of my fake boyfriend.
Only, within ten minutes of meeting he's seared my soul with his kisses and nixed fake. When our negotiating resumes at a red carpet event, our undeniable chemistry lands us on the set of a high-octane action blockbuster with a strict morality clause.
Like I was ever going to be able to keep my hands off him.
Like bad boys with secrets play by the rules.
Like the tears, typecasting, and betrayal aren't already scripted...
★ ★ ★ ★ ★ "Intense chemistry and just the right amount of suspense to keep you glued to the story!" OMG Reads.
★ ★ ★ ★ ★  "Packed a HOTNESS punch in all the right places." Goodreads reviewer.
★ ★ ★ ★ ★ "A top of the list books. It has everything you need"  Goodreads reviewer
Opposite's attract in this coming-of-age romance, a standalone novel in the Stirred Passions series. Discover the Sunsetters, a group of bisexual A-list actors, and the women and men who love them.
OTHER BOOKS IN THE STIRRED PASSIONS SERIES