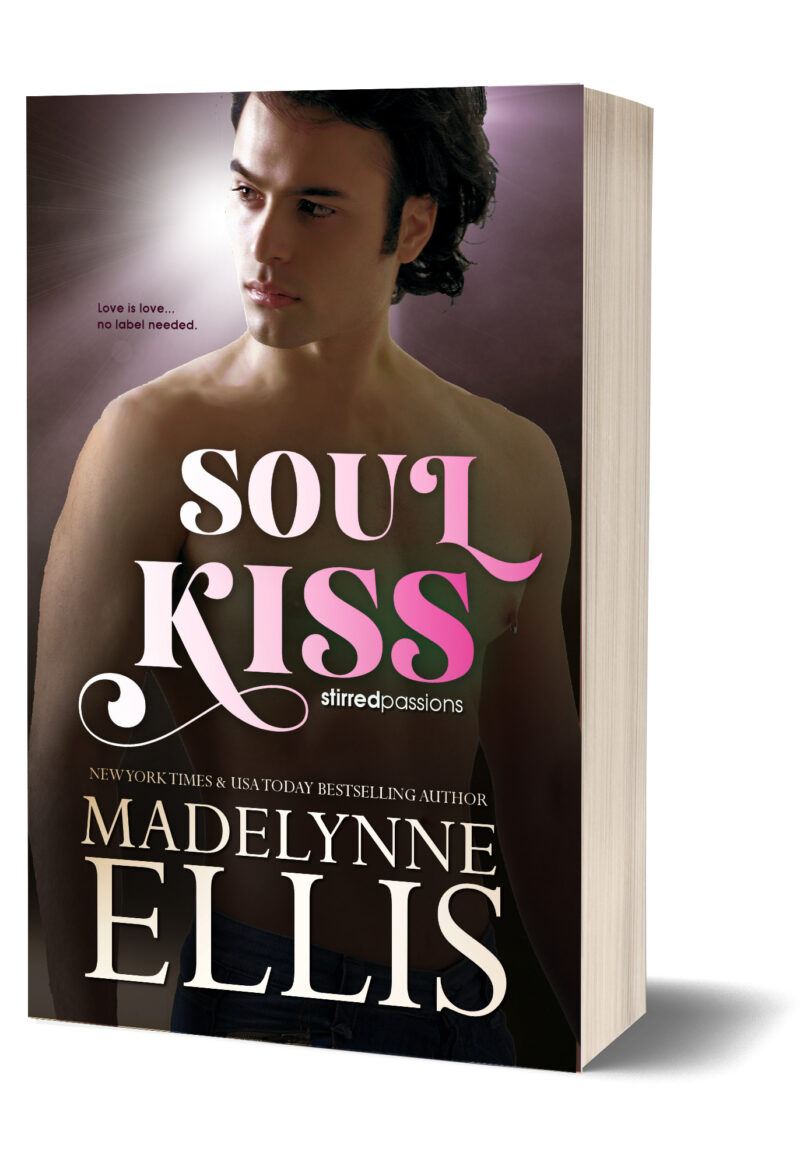 SOUL KISS (Stirred Passions #3)
ASIN #B087PJHBPB
First published 2017 as Sex Bomb by Clara Leigh.
Current edition published 15th May 2020 by Incantatrix Press
Erotic Romance, Novel
 Love is love... No label needed.
What do you do when wrong feels so right?
Dylan Drake is 100% gay.
He's been confident of that his whole life.
Until her…
Kira Carter-Wells shouldn't turn him on.
She shouldn't make his pulse race.
But his new bodyguard does precisely that.
And there's no escaping her if he wants to stay safe from the stalker threatening his life.
★ ★ ★ ★ ★ "Sensationally hot 180-degree twist on the popular 'GFY' trope which is a delight on every page." Author Vin George. 
"Fast-paced with loads of drama and suspense. I was hooked from beginning to end." Goodreads Reviewer.
 "A winner that will keep you reading long into the night." Goodreads reviewer.
Soul Kiss is an angst heavy, trope-twisting, bodyguard romance, encompassing one man's journey of self-discovery. It contains M/M and M/F depictions. If you're not okay with the complexities of human sexuality, best give this one a miss.
OTHER BOOKS IN THE STIRRED PASSIONS SERIES