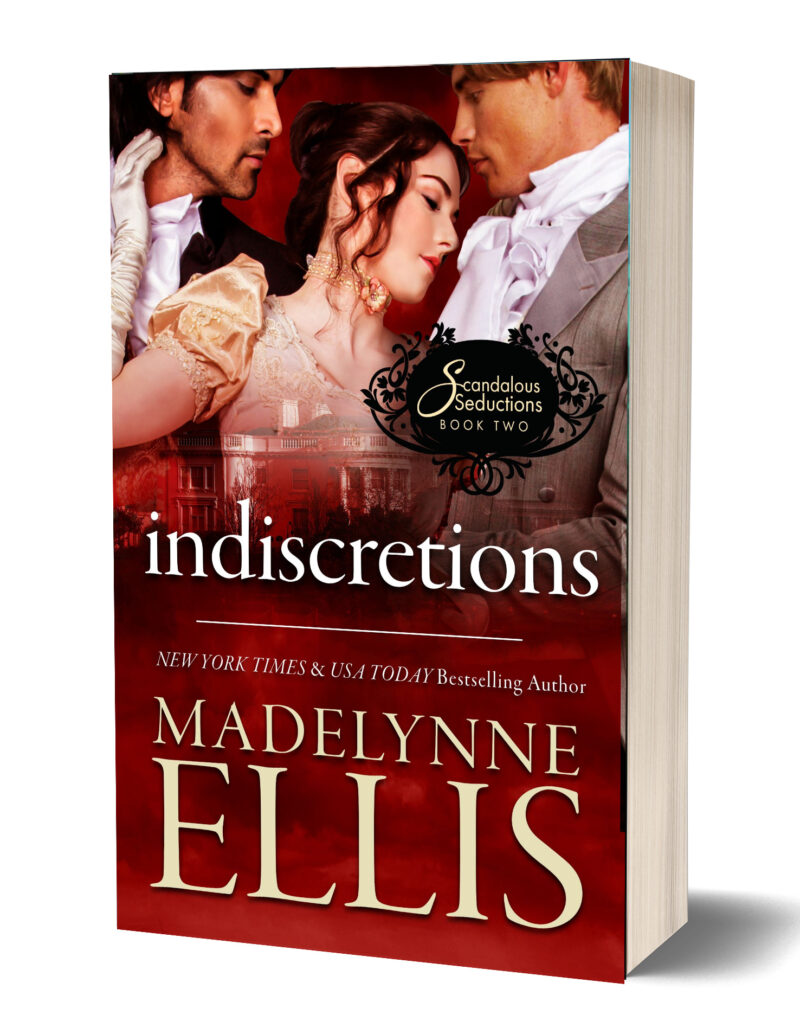 INDISCRETIONS
Published by Incantatrix Press
ASIN: B00X91LOES
First published by Ai Press 26th April, 2011. Current edition published May 2015.
★ ★ ★ ★ ★ "Holy hotness Batman, this book was so steamy; I needed a cool towel." Goodreads Reviewer.
Viscount Lucerne Marlinscar is caught in the middle of a constant tug o' war between the decadent and perverse Marquis of Pennerley, and the woman with whom he eloped, seductive heiress Miss Bella Rushdale. All three are bound together in a scandalous and highly volatile ménage a trois. As a result, Lucerne is careful never to favour one of his lovers over the other. However, considering the recent efforts Vaughan and Bella have poured into tormenting one another, he's beginning to wonder if it's not he who's the outsider in their relationship. What's a considerate lover supposed to do besides compromise? Is it even possible for three people to find a happy ever after together?
When Lucerne calls time-out for the night, petty jealousies have to be put aside for the bonds between them to be forged anew.
Indiscretions is a Regency-set romance novella with a high heat including M/F, M/M and M/M/F interactions. Expect ribald language, diabolical behaviour, and extreme decadence. You are advised to keep the smelling salts at hand.
"A fast paced saucy historical full of ambience, that brings a bygone era alive." JERR "
Ms. Ellis does an excellent job of showing the conflict of each individual in this volatile ménage. I found myself routing for the three to find happiness together." – Seriously Reviewed.
OTHER TITLES IN THE SCANDALOUS SEDUCTIONS SERIES