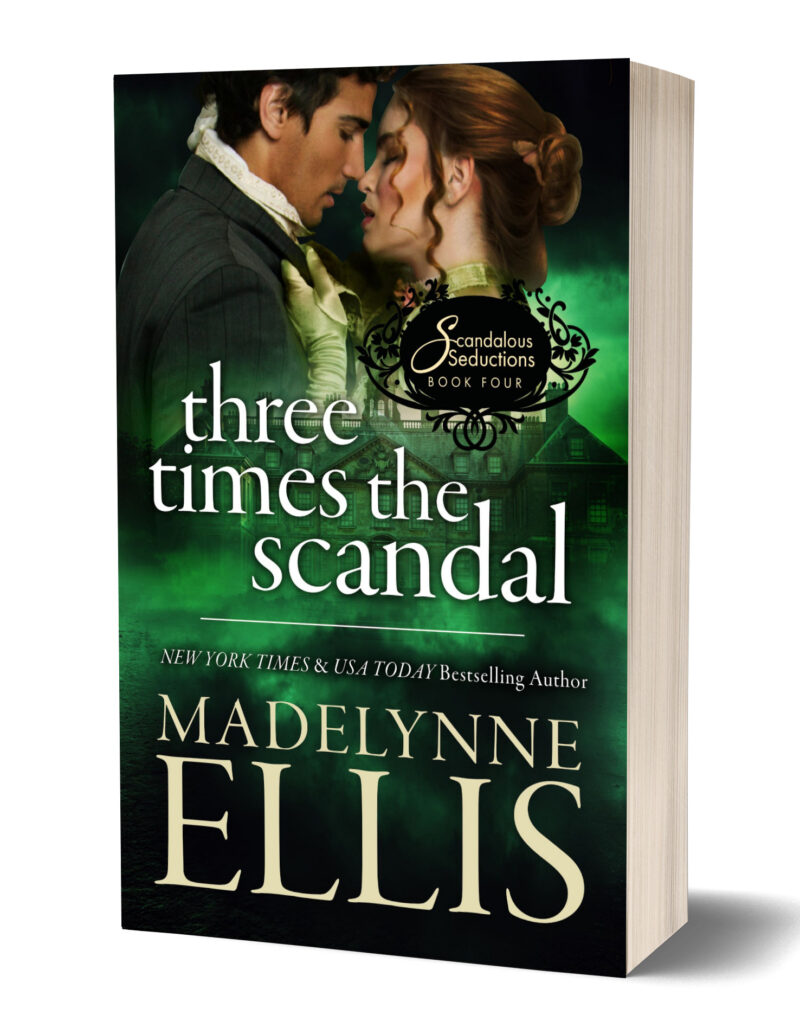 THREE TIMES THE SCANDAL
Published by Incantatrix Press
ASIN #B00XZ7HKBM
First Published by Ai Press, 7th April, 2011. Current edition published May 2015.
★ ★ ★ ★ ★ "Wow. This book was burn-prints-off-fingertips-hot." NYT & USA Today Bestselling Author Kimberley Troutte.
Fortuna Allenthorpe is at her wits end. Her family have engaged her to odious Sir Hector, a man she despises beyond measure. Convinced that the destruction of her reputation will free her, Fortuna flees into the night with infamous scoundrel, Giles Dovecote and his debauched friends the Darleston twins. Too bad, then, that her betrothed is more interested in her impressive inheritance than her errant virtue. What's more, he's prepared to destroy her family to ensure he gets it.
A vocal advocate of free love, Giles isn't looking for a wife. Past mistakes weigh heavily on his conscience, but Fortuna makes him want things he considers off limits. As the stakes mount, how long can he hold fast to his principles, if they mean surrendering the woman he loves to a hellish match?
"Ms. Ellis takes the reader on a journey full of surprises, erotic twists & turns, and suspenseful events." – Coffee Time Romance.
Three Times the Scandal is a scorching historical romp through the Regency underbelly involving arson, molly houses and grave robbery, and includes M/F, M/M and M/M/F/M interactions. Readers are advised to ensure a cold drink is on hand to avoid overheating.
 

OTHER BOOKS IN THE SCANDALOUS SEDUCTIONS SERIES