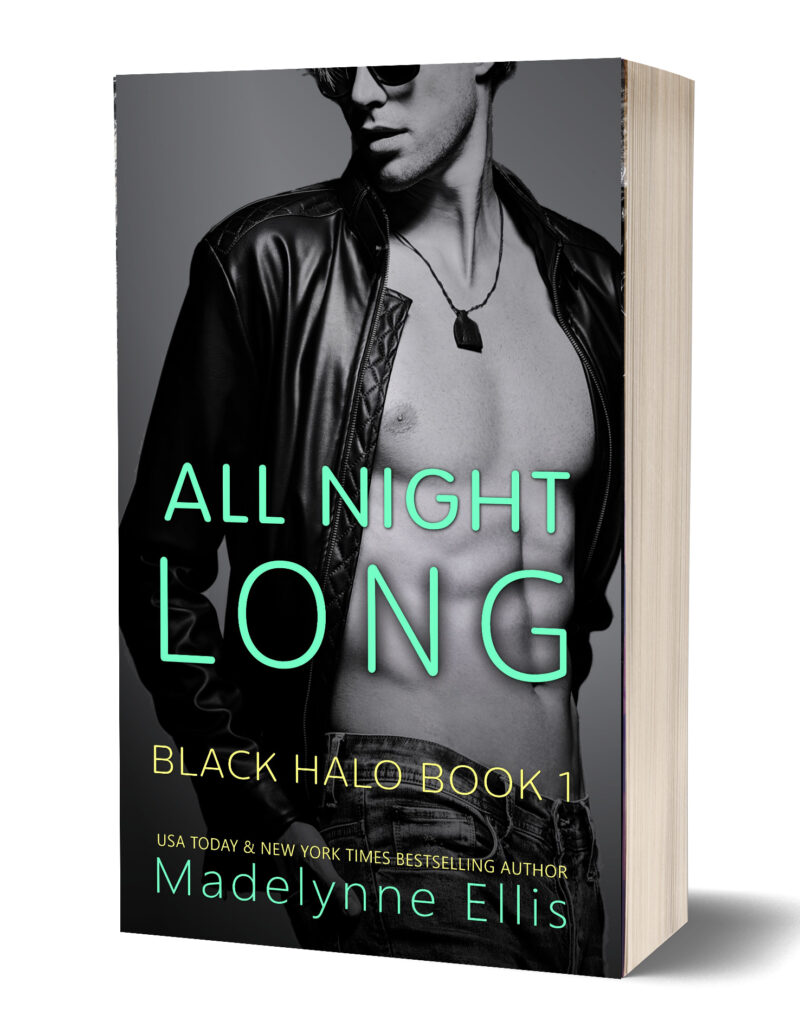 ALL NIGHT LONG (Black Halo #1)
ASIN # B07RGM24BK
First published 24th April 2014 by Mischief HarperCollins.
Current edition published  May 2019 by Incantatrix Press
Erotic Romance, Novel
★ ★ ★ ★ ★ "Overall entertainment at its best!!" Goodreads Reviewer.
From the bestselling author of Anything but Vanilla comes a hotter than the sun rock star romance.
When good time girl Ginny Walters, crashes Black Halo's dressing room looking for some sexy fun, she lands herself in the middle of a rock 'n' roll disaster. The band have split live on stage, and the fans are baying for blood, so she offers her hotel room as a place to hide.
Ash expects Ginny to be yet another groupie who's eager to fan his ego, but who'll ultimately leave him unsatisfied. So what if their chemistry is off the scale. He's been burned by love before. One night is all he's prepared to give them.
Ginny's not sure dating a rock star is a terribly bright plan, but only a fool would deny they've something worth holding onto…
★ ★ ★ ★ ★ "A great read with a real story, personalities to empathise with and that balance perfectly with the mix of sensuality in the novel." – Jeannie Zelos
All Night Long is the first in a trilogy about Ash Gore, set in the world of goth rockers Black Halo. Turn up the volume, grab a cold drink, and climb aboard the Black Halo hard rocking, dirty, sexy, crazy train.
DEEP DIVE INTO THE WORLD OF BLACK HALO:
💀XANE: (Come Undone, Come Together, Come Alive.)
💀ASH: (All Night Long, All Fired Up, All Right Now.)
💀SPOOK: (Off the Record, Reflex, Replay)
OTHER BOOKS FEATURING BLACK HALO