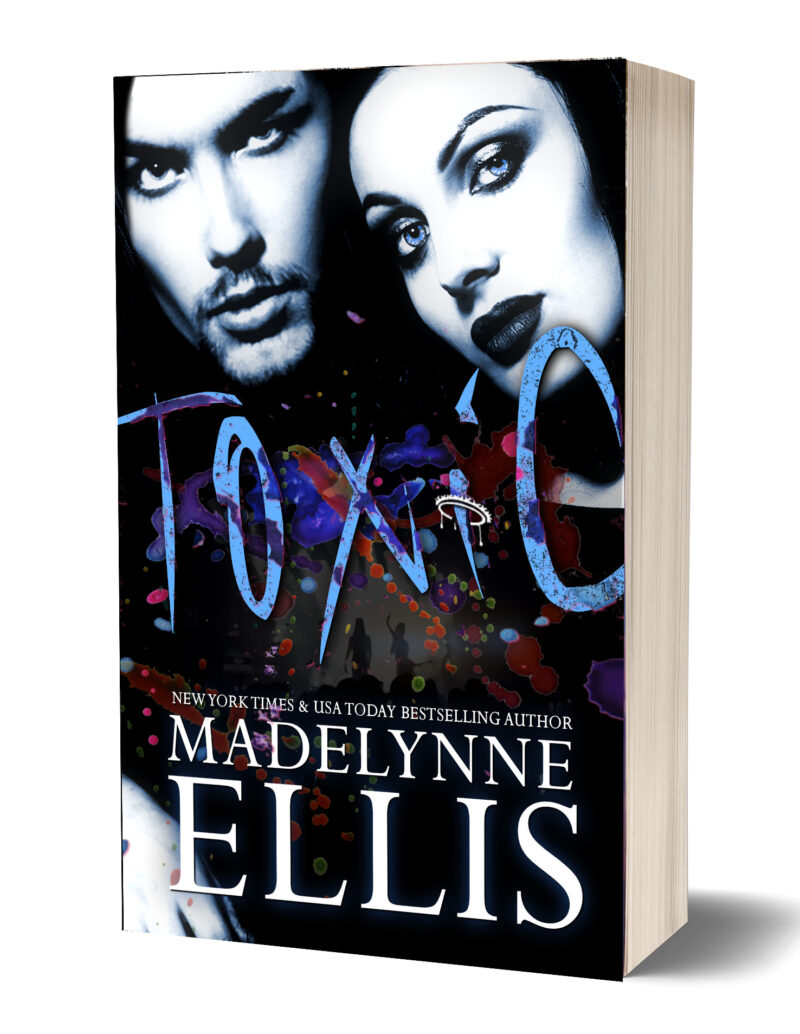 Toxic (A Black Halo Prequel)
Published by Incantatrix Press
Publication Date: 21st February 2022
Contemporary Erotic Romance 
Novella
Newsletter Subscriber Exclusive
Turn up the volume, grab a cold drink, and climb aboard the Black Halo hard rocking, dirty, sexy, crazy train.
Within the sweltering confines of their tour bus as Black Halo cross North America, Elspeth Shriik succumbs to the intoxicating dream of claiming their front man as her lover. Xane is fresh out of rehab and sexually off limits, his mountainous appetites curtailed by an unfriendly guard dog determined to see off any threats to his sobriety.
Can Elspeth find  a way to hook her prize before the tour reaches its climax, and can it be that only true love and a magic hoohah can tame the beast?
Toxic is a steamy prelude novella in the Black Halo series. If you've ever wondered how the relationship that ripped the band apart began, then dive right in as Elspeth spills all.
"Heat-packed, emotionally consuming goth-rock saga about a band in crisis. Madelynne Ellis at her finest." ~ Author, Vin George.
OTHER BOOKS FEATURING BLACK HALO
Published:
February 21, 2022
Publisher:
Incantatrix Press
Editors:
Cover Artists:
Genres: