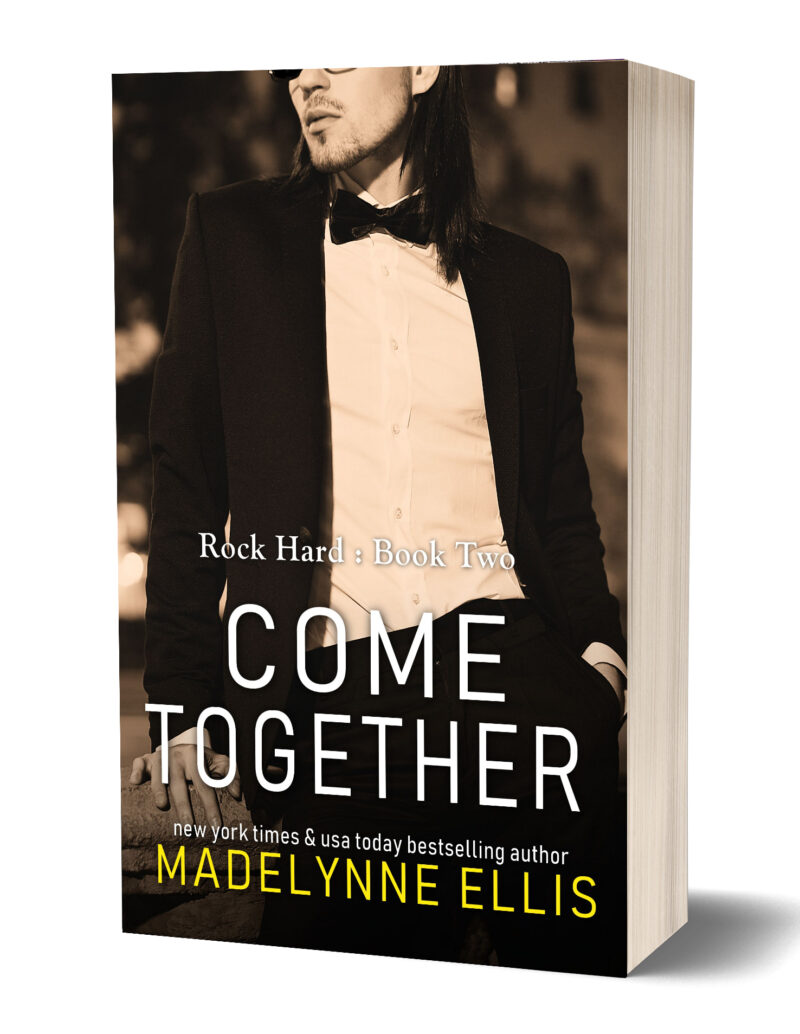 Come Together (Rock Hard #2)
ASIN #B07RKYNTPN
First Published 30th September 2014
Current edition published May 2019 
Contemporary Erotic Romance, Novel
"A ★ ★ ★ ★ ★ rating. Wow just wow! This series is the freaking bomb and I can't wait for the next book." Tattered Book Blog
Good girl, Dani Fosbrook is dating a sinfully hot rock god. Eager to flee her religious upbringing, she dives on the opportunity to join goth rockers Black Halo on their European tour. But life on the road brings its own dilemmas. Never mind the challenges of being squashed onto a bus with five bad boy rock stars and her lover's ex, there's also a smoking hot roadie with an eye for her man, and a saboteur at work.
As the threats to the band and Dani and Xane's relationship escalate, can they all come together and make the tour work, or it is time for everyone to part ways?
"…smoking hot and very entertaining." Bound by Books.
"This was a great read and I highly recommend the books from this series. More than just sex Dani and Xane share this undeniable need for each other. I was swept away by this story." Kissin Blue Karen
"I really love the characters and the interaction among the band members. That really makes this book – and the series itself – special." – Margay Roberge for the Examiner.com
Turn up the volume, grab a cold drink, and climb aboard the Black Halo hard rocking, dirty, sexy, crazy train.
DEEP DIVE INTO THE WORLD OF BLACK HALO:
💀XANE: (Come Undone, Come Together, Come Alive.)
💀ASH: (All Night Long, All Fired Up, All Right Now.)
💀SPOOK: (Off the Record, Reflex, Replay)
OTHER BOOKS FEATURING BLACK HALO