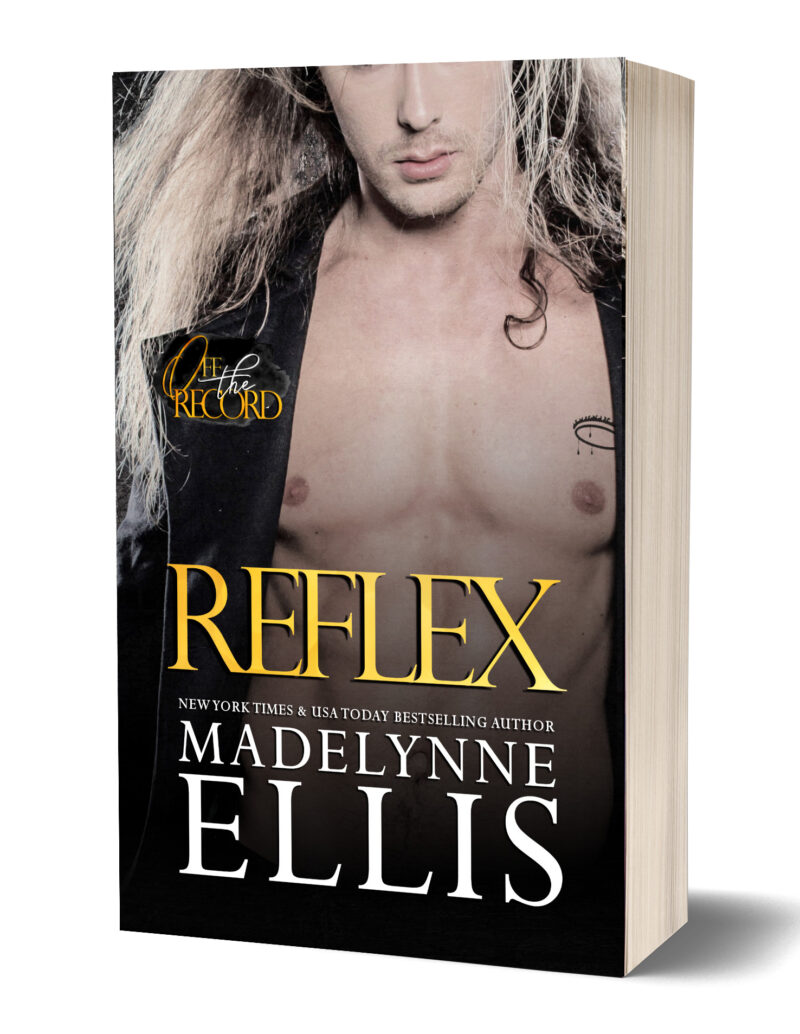 Reflex (Off the Record #1)
Published by Incantatrix Press
ASIN # B07ZTL8F56
Publication Date: 10th December 2019
Contemporary Erotic Romance 
When burying your heart and being alone forever is less terrifying than letting your demons out.
Rock guitarist Spook Mortensen wants nothing to do with sex, love, or intimacy. Having had his heart brutally destroyed by the explosive ending of his first real relationship, he's content to remain celibate forever. Better that than being a monster.
Sound engineer Allegra Hutton can't forget the mad chemistry that sparked between her and Spook the previous times their paths crossed. They've been text buddies for a year.
When their paths collide on the Riviera, the reckless energy that burns between them rekindles and reaches new heights. But Spook has no intention of letting his guard down or Alle in. Good thing Alle's a born fighter. She's determined to get her man, and she's not giving up, even if that means digging into Spook's past to break through the barriers he erects. Unfortunately, she's not the only one out to expose him…
Reflex is an angsty, spicy, heart-wrenching rockstar romance featuring flawed characters with hidden depths, families you wouldn't wish on anyone, and the ones you build for yourself. Turn up the volume, grab a cold drink, and climb aboard the Black Halo hard rocking, dirty, sexy, crazy train.
This is the first novel in the Off the Record series and forms part of the wider Black Halo world. You can read about Spook and Alle's first meetings in the novella collection Off the Record.
★ ★ ★ ★ ★ "Madelynne has a unique ability to write tortured and broken men who need someone who won't give up on them." Goodreads Reviewer.

★ ★ ★ ★ ★ "A fantastic, engaging, must read book!" Goodreads Reviewer.
DEEP DIVE INTO THE WORLD OF BLACK HALO:
💀XANE: (Come Undone, Come Together, Come Alive.)
💀ASH: (All Night Long, All Fired Up, All Right Now.)
💀SPOOK: (Off the Record, Reflex, Replay)
OTHER BOOKS FEATURING BLACK HALO
Published:
December 10, 2019
Publisher:
Incantatrix Press
Editors:
Cover Artists:
Genres: