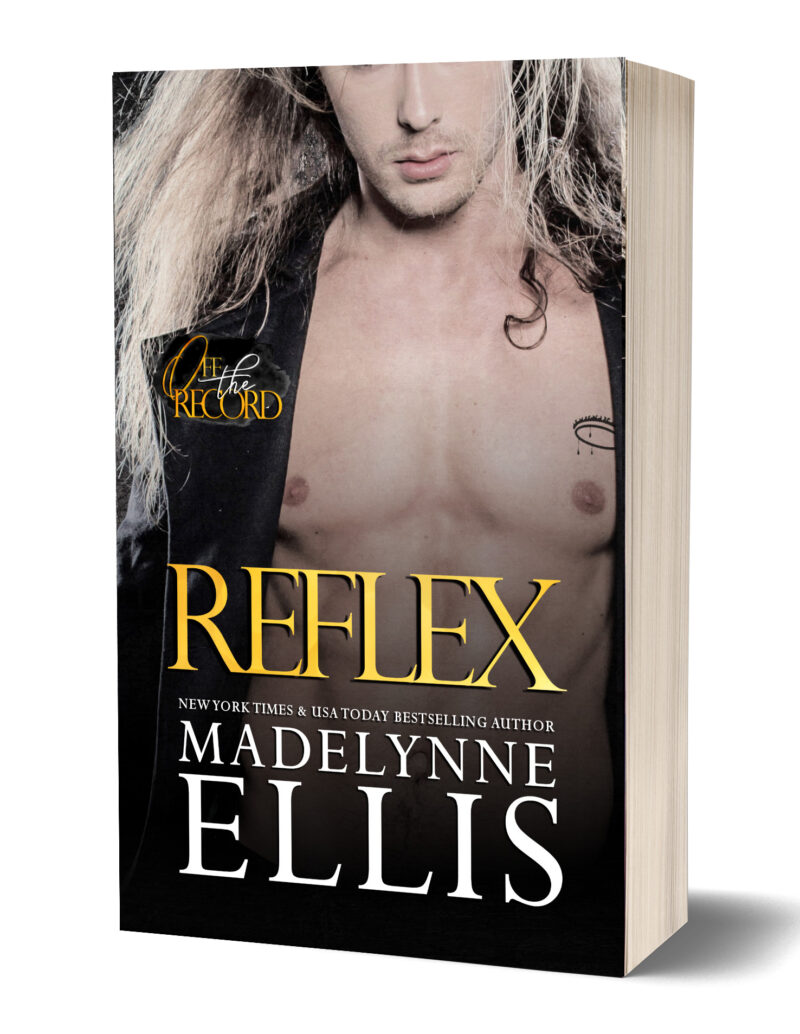 Reflex (Off the Record #1)
Published by Incantatrix Press
ASIN # B07ZTL8F56
Publication Date: 10th December 2019
Contemporary Erotic Romance 
From the bestselling author of Anything but Vanilla, comes a tale of carnal torment, determination, British humour, and good old rock 'n' roll angst.
★ ★ ★ ★ ★ "Madelynne has a unique ability to write tortured and broken men who need someone who won't give up on them." Goodreads Reviewer.
Trapped in a hell of heartbreak and self-loathing, rock guitarist Spook Mortensen wants only to be left alone. He's determined to remain celibate forever. Better that than being a monster.
Sound engineer, Allegra Hutton can't forget the mad chemistry that roared into life when the two first met. When their paths collide once again, the reckless energy that burns between them reaches new heights. Alle's determined to get her man, even if that means digging into Spook's past to break through the barriers he erects. Unfortunately, she's not the only one out to expose him…
★ ★ ★ ★ ★ "A fantastic, engaging, must read book!" Goodreads Reviewer.
Reflex is the first full-length novel in a trilogy about Spook Mortensen, set in the world of goth rockers Black Halo. Turn up the volume and enjoy the rollercoaster world of hard rock.
DEEP DIVE INTO THE WORLD OF BLACK HALO:
💀XANE: (Come Undone, Come Together, Come Alive.)
💀ASH: (All Night Long, All Fired Up, All Right Now.)
💀SPOOK: (Off the Record, Reflex, Replay)
OTHER BOOKS FEATURING BLACK HALO
Published:
December 10, 2019
Publisher:
Incantatrix Press
Editors:
Cover Artists:
Genres: