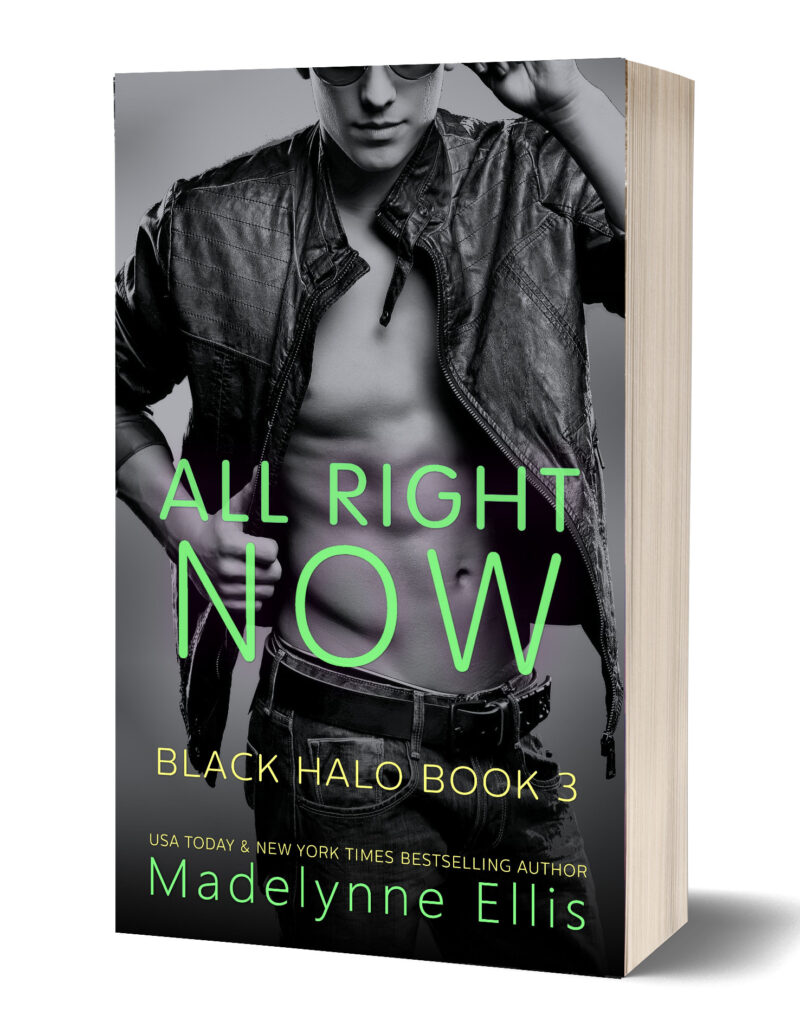 ALL RIGHT NOW (Black Halo #3)
Published by Incantatrix Press
ASIN # B0759PFGNQ
Publication Date: 5th September 2017
Contemporary Erotic Romance
Novel
★ ★ ★ ★ ★ Unabashed sex, love, & rock 'n' roll that will melt your heart!" ~ Scandalicious
After an attempt on his life leaves him with brain injuries, Ash Gore's future as lead guitarist for British rockers Black Halo looks uncertain. Unless he can somehow regain the skills he's lost before the band's latest tour kicks off, he'll be consigned to the rock 'n' roll scrap heap.
Ginny Walters never meant to fall for a rock god. Fate had other plans—which led to them burning up sheets in every hotel room across Europe. Now Ash is depending on her to make everything right. But Ginny has a secret—the sort of secret that could put their love in jeopardy and destroy everything they've built if it got out.
As the "King of Licking" and his chosen groupie embark on a rollercoaster physical and emotional journey to save Ash's career, the past comes back to haunt them both and their love is put to the ultimate test. What happens when the person you trust most, isn't who you think they are?
★ ★ ★ ★ ★ "A great read and a fitting conclusion to Ash's story. Loved it!"
★ ★ ★ ★ ★ "Angst, fear, sweetness, and packing plenty of heat, this was such an awesome addition to the Black Halo series. It kept me on the edge of my seat until the very last page."
★ ★ ★ ★ ★ "Ash and Ginny melt the sheets/pages together." 
All Right Now is the third book in a trilogy about Ash Gore, set in the world of goth rockers Black Halo. Turn up the volume, grab a cold drink, and climb aboard the Black Halo hard rocking, dirty, sexy, crazy train.
DEEP DIVE INTO THE WORLD OF BLACK HALO:
💀XANE: (Come Undone, Come Together, Come Alive.)
💀ASH: (All Night Long, All Fired Up, All Right Now.)
💀SPOOK: (Off the Record, Reflex, Replay)
OTHER BOOKS FEATURING BLACK HALO