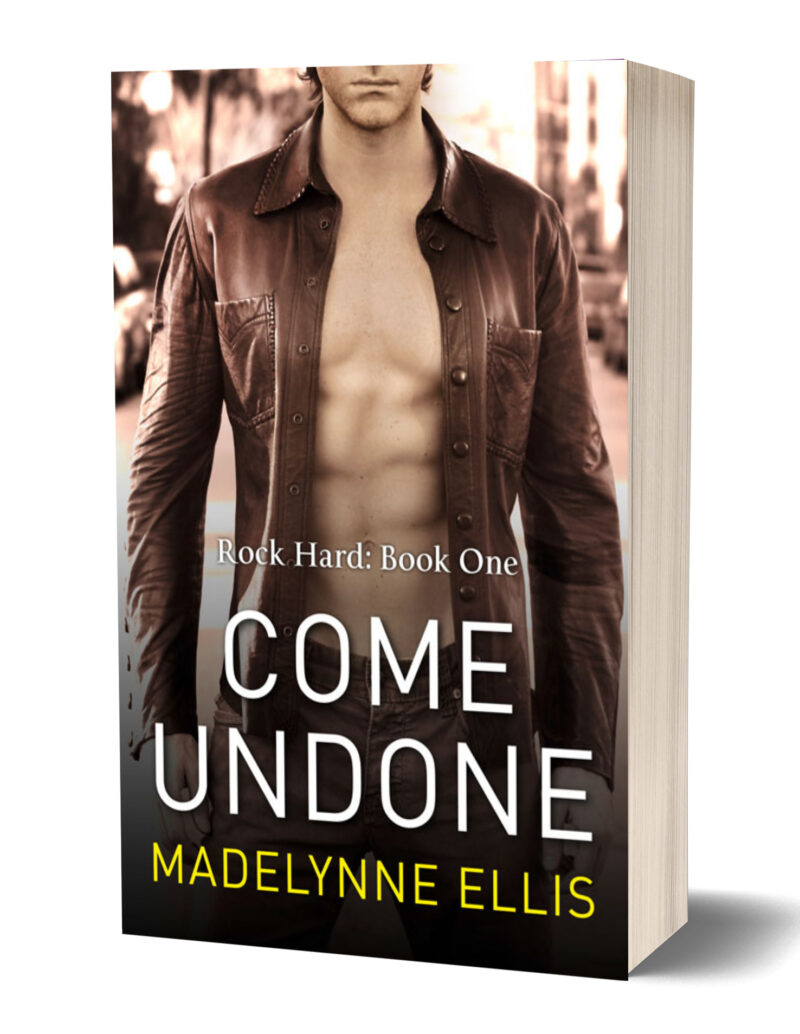 Come Undone (Rock Hard #1)
Published by Mischief HarperCollins
ASIN # B00DY0A2FQ
Publication Date: 29th August 2013
Contemporary Erotic Romance (mf)
Novel
Turn up the volume, grab a cold drink, and climb aboard the Black Halo hard rocking, dirty, sexy, crazy train.
★ ★ ★ ★ ★ "Complete and utter brilliance from start to finish." Goodreads Reviewer.
★ ★ ★ ★ ★ "I am absolutely blown away from this book. Ah-Maz-Ing! I could not put it down!" Goodreads Reviewer.
When Goth rockers, Black Halo split live on stage, vocalist Xane Geist's determined to put as much distance between himself and the rest of the band as possible. Dani Fosbrook is here to see her favourite band. Instead, she winds up on a plane to Monaco with their sexy frontman.
There, Dani tries her best to hang onto her heart and some clothing. Xane is everything her mother warned her about. However, she suspects, he's not being entirely honest about the reason for the band's demise.
When the truth comes out, can Dani accept the facts, or will everything come undone?
★ ★ ★ ★ ★ "I loved this book and i would sell my first born to get my hands on the next book in this series!" niccisbookblog.com
★ ★ ★ ★ ★ I lovvvvvvvvveeeeeeeee this book!!!!!!!!!!!!! Xane and Dani are great characters. This is the English version of Olivia Cunnings Sinners Series. Very HOT." Goodreads Reviewer.
COME UNDONE is a full-length contemporary novel from NYT & USA Today bestselling author Madelynne Ellis about British goth rockers Black Halo.
DEEP DIVE INTO THE WORLD OF BLACK HALO:
💀XANE: (Come Undone, Come Together, Come Alive.)
💀ASH: (All Night Long, All Fired Up, All Right Now.)
💀SPOOK: (Off the Record, Reflex, Replay)
OTHER BOOKS FEATURING BLACK HALO