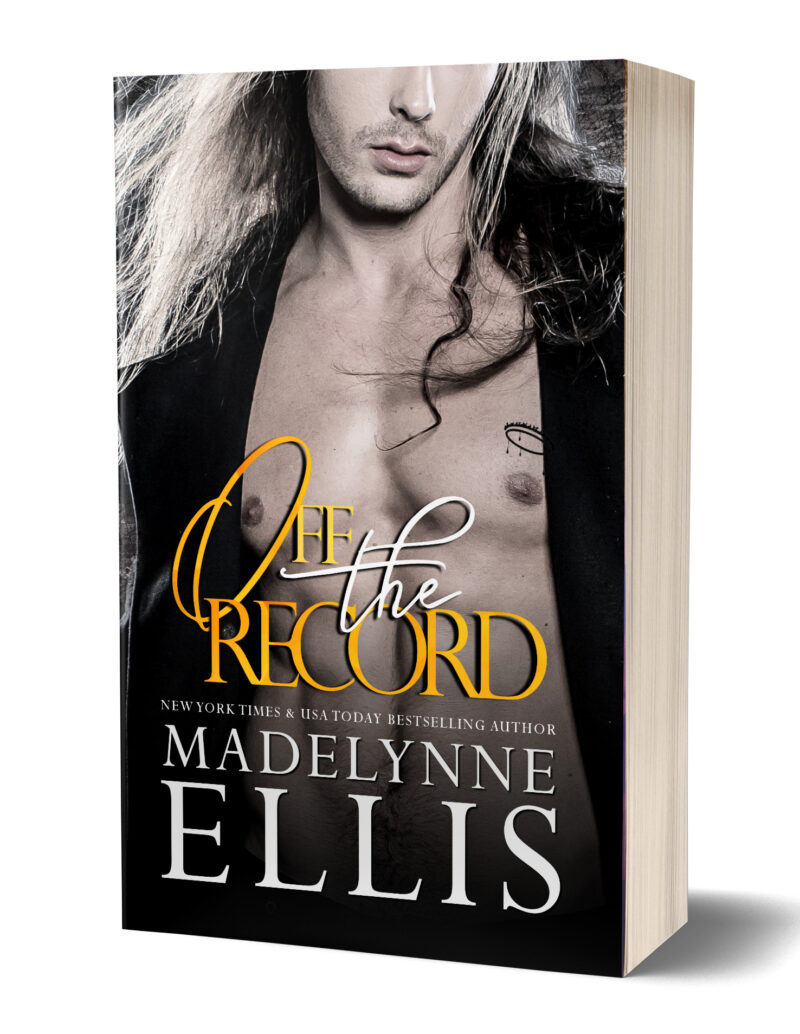 Off the Record: A Prelude
Published by Incantatrix Press
ASIN # B08BZW3Q3F
Publication Date: 29th July 2020
Contemporary Erotic Romance 
He's everything she desires. She's everything he isn't looking for. When their worlds collide nothing will be the same again.
REMASTERED
Rock guitarist Spook Mortensen locked down his heart along with his libido years ago. No woman has come close to awakening those repressed urges, until Allegra Hutton, the sound engineer hired to remaster one of his band's old tracks, turns out to be a curvy bombshell who puts his emotions on red-alert.
Tensions rise while the pair make music, but it's Alle's stubborn refusal to take no for an answer that forces Spook to break his self-imposed vow and take her in hand…
RESISTOR
Rock guitarist Spook Mortensen has one rule when it comes to relationships: just say no. He has his reasons. Good reasons. Total abstinence has kept his heart safe and him out of trouble for years.
When his path crosses with fiery temptress Alle Hutton at an industry event, the scorching chemistry between them ignites again, and try as he might, Spook cannot quench the blaze.
Alle realises she's upsetting Spook's rhythm, but she's under no illusion that he's the right top to warm her bottom. But can she convince this emotionally repressed dichotomy of a man to get his kink on without bruising his fragile heart?
This collection contains two angsty, spicy prelude novellas about enigmatic rhythm guitarist Spook Mortensen and the fiery red-head who pushes his limits anywhere and in any way she can. Sequentially, they occur before the Off the Record quadrilogy, and also form part of the wider Black Halo world. Turn up the volume, grab a cold drink, and climb aboard the Black Halo hard rocking, dirty, sexy, crazy train.
"Madelynne has a unique ability to write tortured and broken men who need someone who won't give up on them." ~ Goodreads Reviewer

I love this series HARD! - Jessica Alcazar OMG Reads

"Wow I think Spook is amazing!! That little taste was definitely enough to leave me wanting so much more." - Goodreads reviewer
OTHER BOOKS FEATURING BLACK HALO
Off the Record: A Prelude